ABOUT UNFINISHED CAMP
To radically reimagine — and help build — a more ethical, equitable digital future, artists must have a seat at the table. And Unfinished Camp, the inaugural art initiative from Unfinished, provides a global platform for dozens of young contemporary artists to do just that. The brainchild of internationally acclaimed curator and artistic director of the Serpentine Galleries Hans Ulrich Obrist and New York-based author and cultural strategy advisor András Szántó, Unfinished Camp convenes influential arts institutions and emerging contemporary artists from across the globe to create original works that respond to the question, What is the future of art in a decentralized world?
These original works will debut to the public simultaneously at The Shed in New York at Unfinished Live and at Art Basel in Switzerland, September 2021. Click here to register for Unfinished Live.
Unfinished Camp has brought together a global network of nine founding partner institutions, marking a groundbreaking collaboration between leading arts organizations and the emerging tech-focused artists they support.
Camp's founding partners are House of Electronic Arts (H3K) in Basel; LUMA Arles in Southern France; Pivô in São Paulo; the Serpentine Galleries in London; The Shed in New York; UCCA Center for Contemporary Art in Beijing; The Zeitz Museum of Contemporary Art Africa (Zeitz MoCAA) in Cape Town; The Australian Center for the Moving Image (ACMI) in Melbourne; and The High Line in New York.
These institutions share a foundational belief that young artists — the next generation of visionaries and builders — must help imagine the future. To that end, Hans Ulrich Obrist and András Szántó invited these nine institutions to each select three emerging artists. Together, they make up the first class of Unfinished Camp artists. Each artist was commissioned to create a new video work, and the resulting works will debut in September 2021 in what will be the first of many opportunities for artists and institutions to collaborate.
ARTISTS
The 27 dynamic young artists were selected by Unfinished Camp's founding partners for their talent, creativity, and vision. They work across artistic disciplines, presenting diverse perspectives on life in an increasingly digital world, where the mechanisms — and the norms — of civil society are constantly put to the test. They span 5 continents.
ABOUT THE THEME
What is the future of art in a decentralized world?
We can't think about the future of any sector of business or culture without considering its relationship to technology, and that is true of art, as well. Some of the most important innovations in art are digital — and increasingly decentralized. What are the prospects for art in this emerging future?
Despite its democratic roots, in the last decades the web has been largely privatized—shaped and limited by a few leaders even if it's used by billions. The concentration of wealth and power in the current web environment has contributed to a breeding ground for polarization, authoritarianism, and misinformation. New decentralized technologies are offering an opportunity to change that—allowing more voices, ideas, and perspectives to be heard and engaged in addressing complex problems and discovering new possibilities. At Unfinished, we are deeply engaged in exploring these possibilities through Project Liberty, a visionary initiative with the potential to transform how the internet works and who benefits from the digital economy.
Through Unfinished Camp, we are engaging artists in the conversation. What would it look like if that future became mainly decentralized; if that wealth and power was shared? We turn to the imaginations of young artists to help us visualize the answer.
Amiko Li
(1993)
UCCA
New York, NY // Born in Shanghai, China
Amiko Li is a visual artist who works across photography, text, film, and performance. His works take an aleatoric approach to the nuances in the cultural system, and the ethics of language and representation, through reenactment, exchange and mistranslation.
biarritzzz (Bia Rodrigues)
(1994)
Pivo
Recife, Brazil // Born in Fortaleza, Brazil
biarritzzz is an interdisciplinary artist who moves between the music and party scene and contemporary art, using the internet language to disseminate her ideas.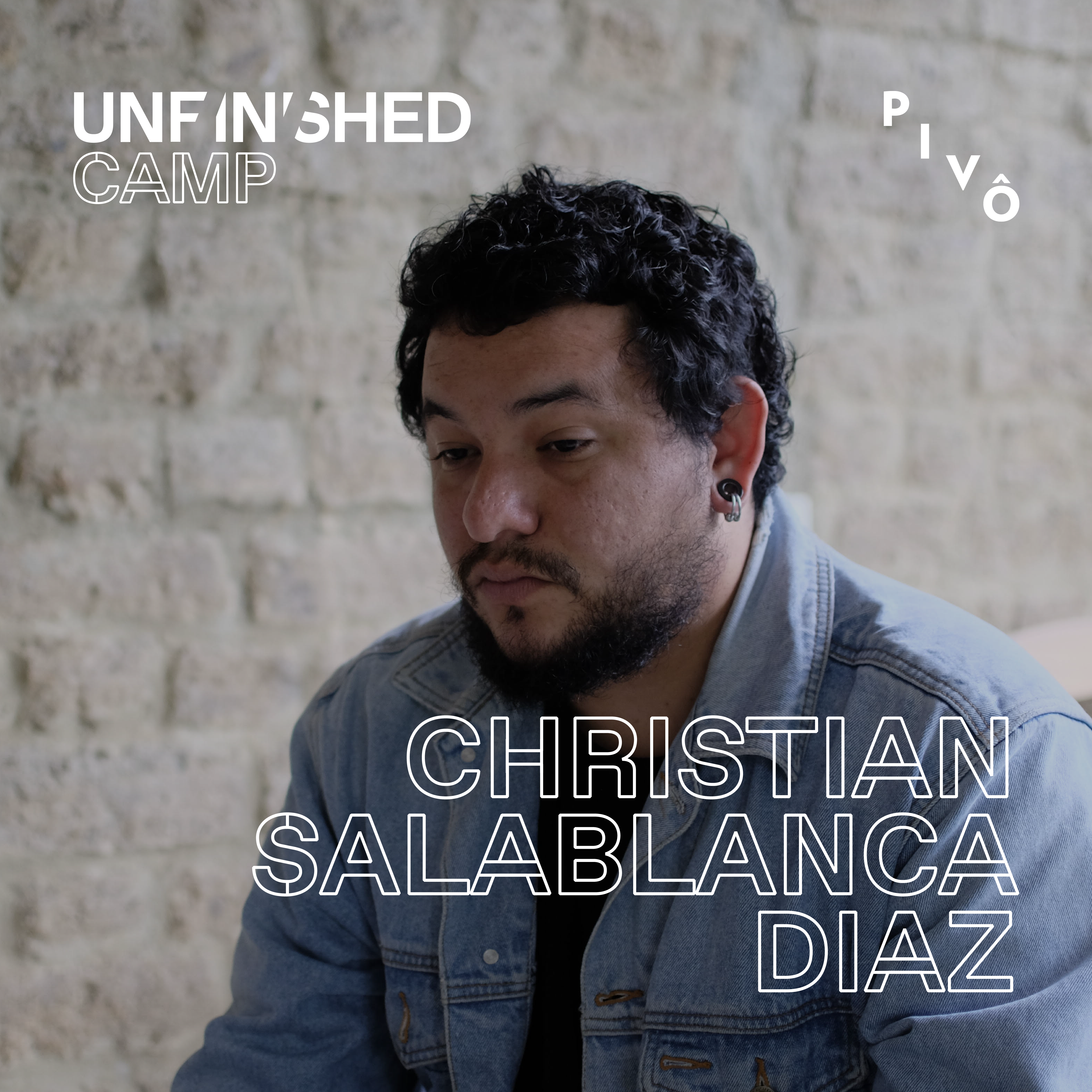 Christian Salablanca Diaz
(1990)
Pivo
Guararí, Costa Rica
Christian Salablanca Diaz's artistic research processes are influenced by myths and narratives that arise from family encounters with ancestral communities.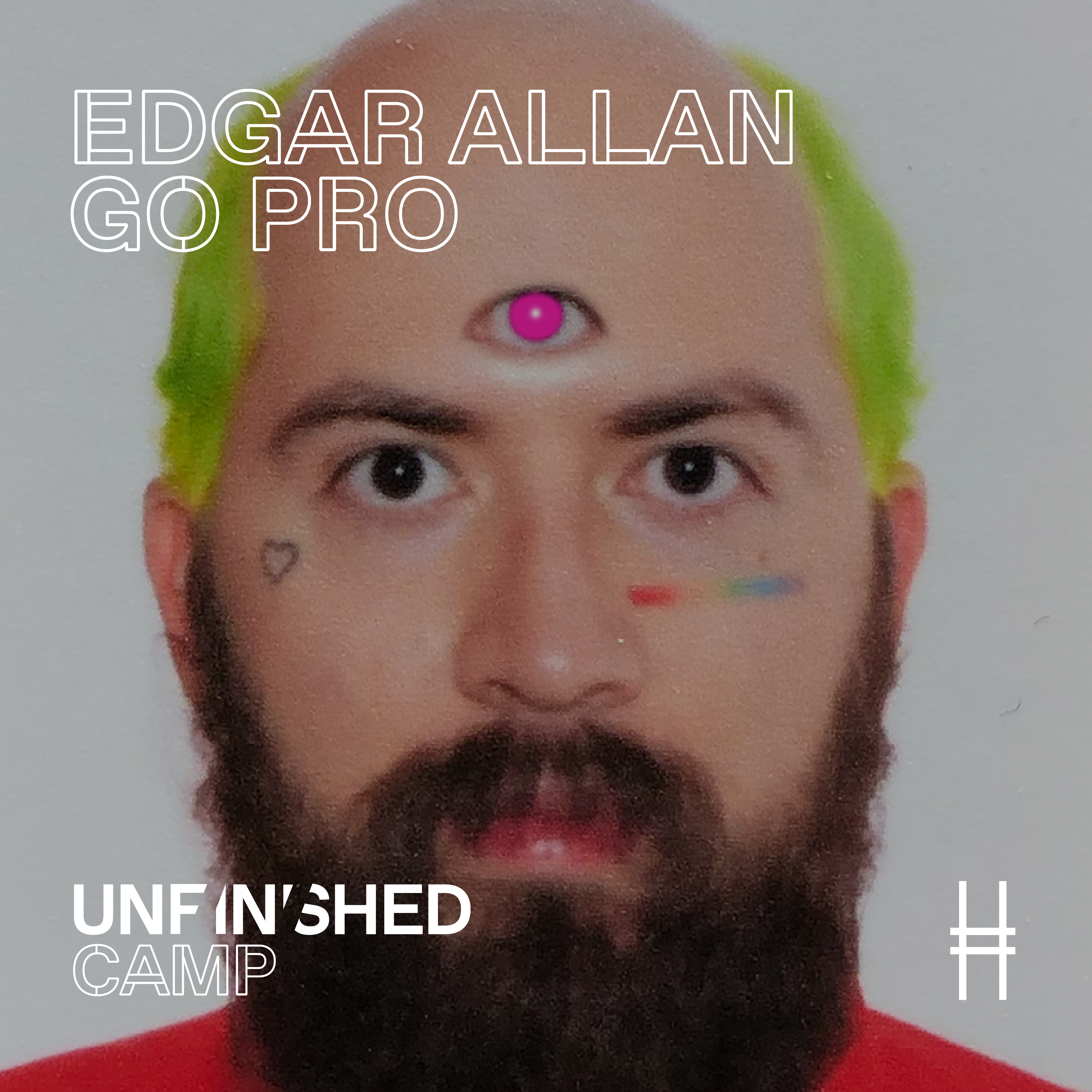 Edgar Allan Go Pro
(1993)
The Highline
Mexico City & New York City
Edgar Allan Rodriguez Castillo, also known as Edgar Alan GoPro, is a video artist from Mexico City.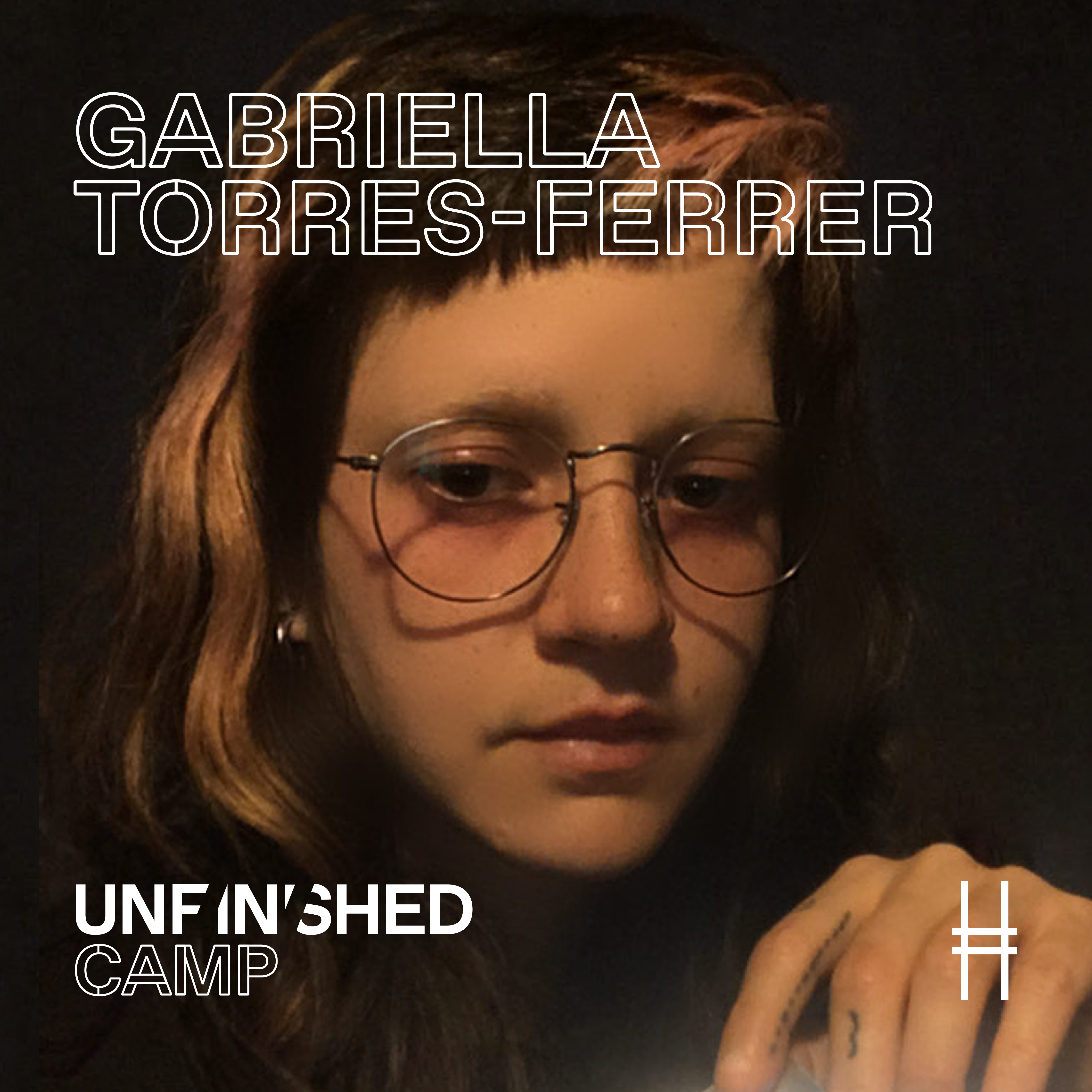 Gabriella Torres-Ferrer
(1987)
The Highline
Berlin, Germany // Born in Arecibo, Puerto Rico
Gabriella Torres-Ferrer is an artist whose work considers futurability, new digital epistemologies and subverting hegemonic narratives; power dynamics and means of exchange and production in a globalized networked society.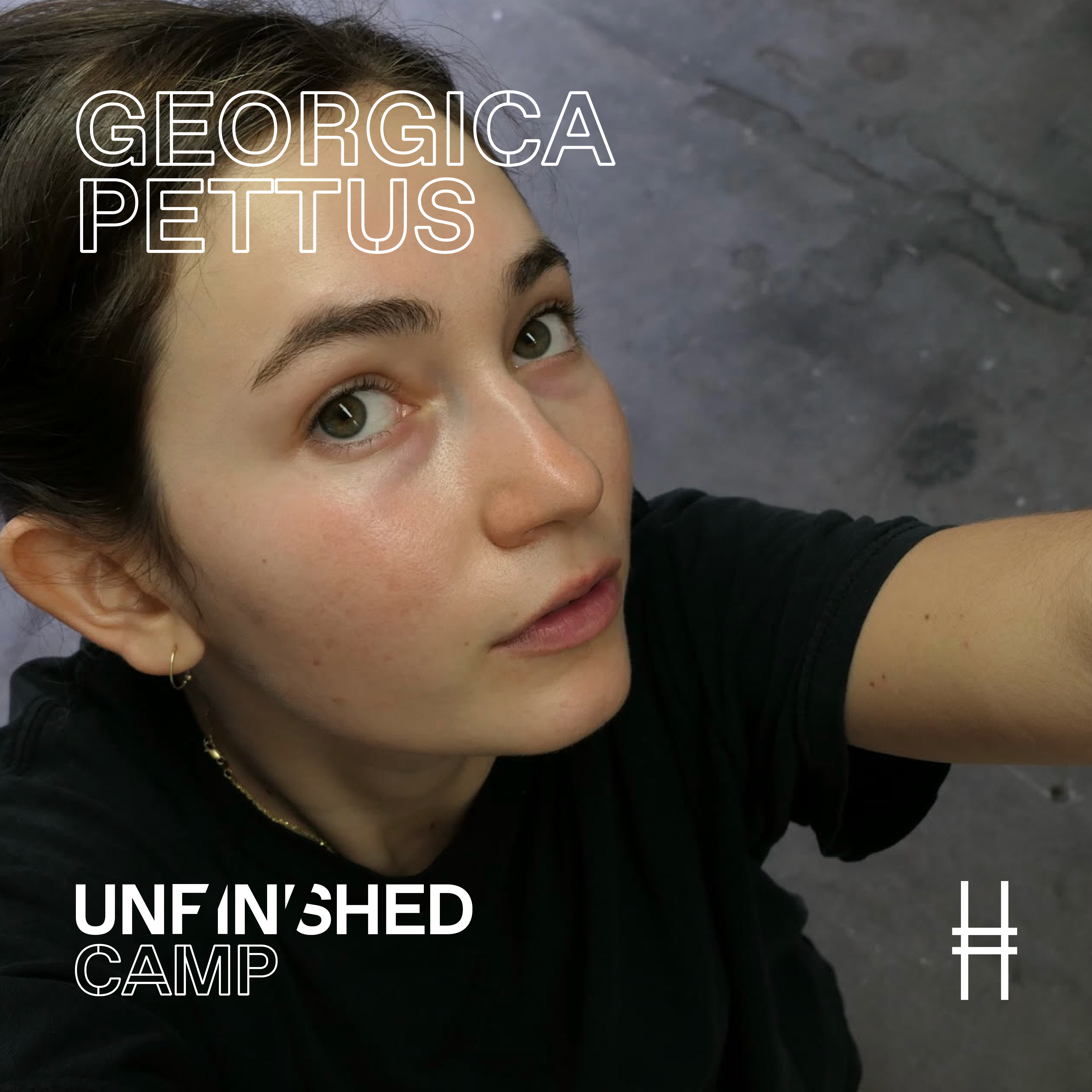 Georgica Pettus
(1997)
The Highline
New York City
Georgica Pettus makes time-based media. She is interested in the sacred and the ceremonial as a means by which she can preserve the temporal.
Haley Anderson
The Shed
Houston, Texas
Haley Elizabeth Anderson is a filmmaker, writer, and visual artist from Houston, Texas. She currently attends New York University's Graduate Film Program as a Dean's Fellow. 
Helena Uambembe
(1994)
Zeitz MOCAA
Johannesburg & Pretoria // Born in Pomfret, South Africa
The 32 Battalion, Pomfret, and the artist's Angolan heritage are dominant themes in Uambembe's work, in which she explores narratives surrounding history and place, interweaving connected symbols and archival material.
Jasphy Zheng
(1992)
UCCA
Shanghai & New York // Born in Xiamen, China
Jasphy Zheng is an interdisciplinary artist whose practice explores topics including the inevitable failure of communication and the imagined collectiveness shared among individuals.
Jazz Money
ACMI
sovereign lands of the Dharug and Gundungurra nations, Australia
Jazz Money is an award-winning poet of Wiradjuri heritage. Her practice centers around the written word while producing works that encompass installation, digital, film and print.
Josiane Pozi
(1998)
Serpentine
London, United Kingdom
Josiane M.H. Pozi is an artist and filmmaker. She recently had her second solo show at Carlos/Ishikawa gallery London, UK (2021). Her first solo show, Pingey, was curated by Robert Snowden at Gandt Gallery New York in 2020.
Jota Mombaça
(1991)
Serpentine
Fortaleza, Brazil // Lisbon, Portugal // Berlin, Germany
Jota Mombaça is an interdisciplinary artist whose work derives from poetry, critical theory, and performance. In their highly political practice, sonic and visual words play an important role, relating to anti-colonial critique and gender disobedience.
Kalanjay Dhir
(1995)
ACMI
unceded Dharug land, Australia
Working with sculpture, video and internet objects, Kalanjay Dhir is interested in near-futurism and spirituality through mythological and speculative technologies.
Mazenett Quiroga - David Quiroga & Lina Mazenet
(1985)
Pivo
Bogota, Colombia
Lina Mazenett & Davi Quiroga have been working in Bogotá as a two-person collective for the past nine years. In their projects, they explore the interrelationship between organisms and the misnamed "resources" of our environment and how these relationships are appropriated and distributed by means of culture.
Moorina Bonini
(1996)
ACMI
Wurundjeri, Australia
Moorina Bonini is a descendant of the Yorta Yorta Dhulunyagen family clan of Ulupna and the Yorta Yorta and Wurundjeri-Woiwurrung Briggs/McCrae family. Her works are informed by her experiences as an Aboriginal and Italian woman
Naomi Lulendo
(1994)
Zeitz MOCAA
Dakar, Senegal & Paris, France // Born in Paris, France
Naomi Lulendo's works are materializations of an interest in the misappropriation of words, meanings, objects, and identity. Her work encompasses painting, sculpture, photography, installation, and performance.
Paul Kolling
(1993)
Serpentine
Berlin, Germany // Born in Kandel, Germany
Paul Kolling makes works about infrastructural and economic processes and their integration into environmental and social structures.
Sarah Friend
(1988)
HEK
Berlin, Germany // Born in Canada
Sarah Friend is an artist and software engineer who uses p2p web and blockchain technologies to address recent social and technological topics.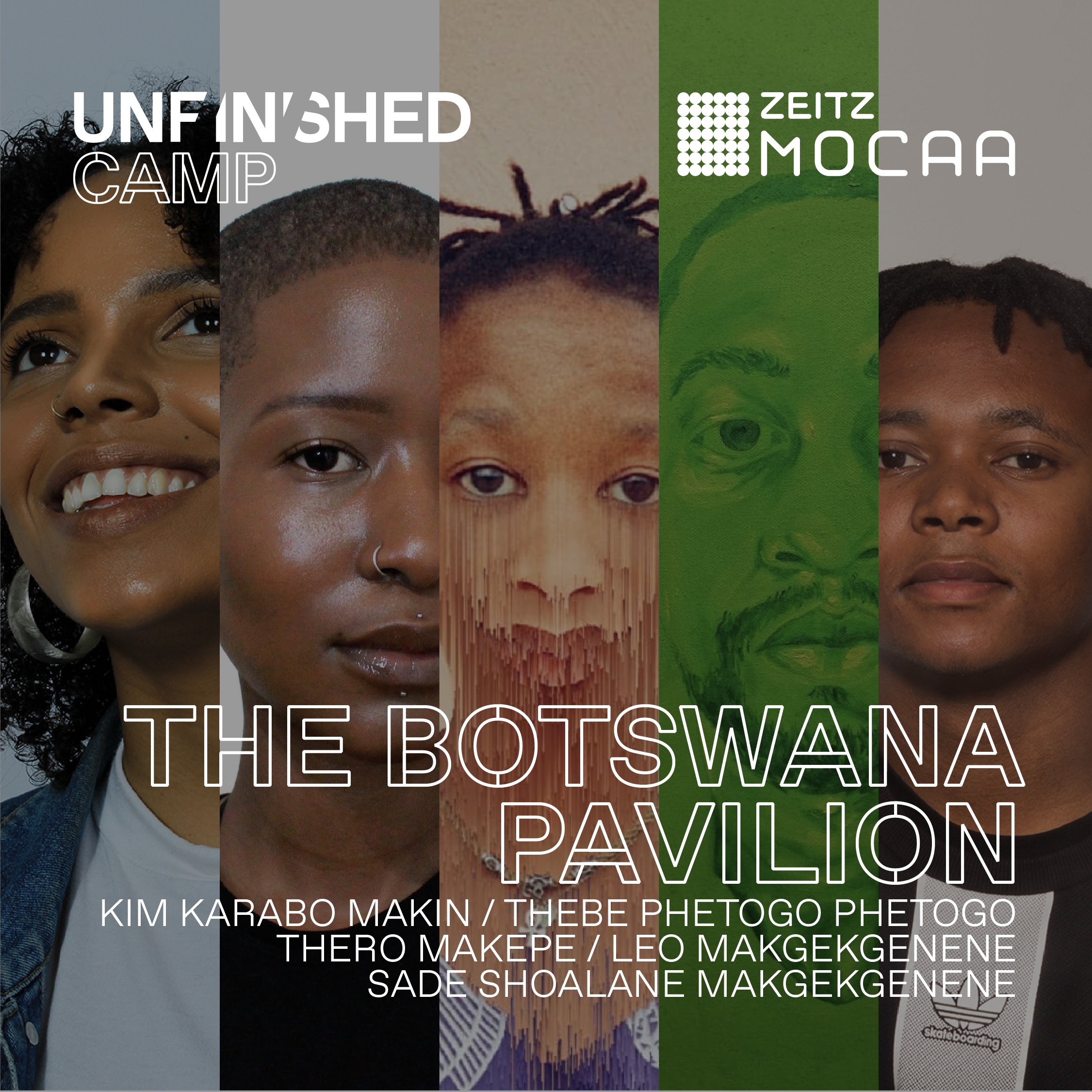 The Botswana Pavilion
(2019)
Zeitz MOCAA
Botswana, Africa
his lack of Tswana representation in art locally and internationally has stirred within the collective a need to support and validate young creatives from Botswana, in hopes to give rise to a new national creative identity.
Wang Yuyu
(1991)
UCCA
Shanghai, China // Born in Shanxi, China
Wang Yuyu's practice revolves around the liminality of movement for the body and objects. She believes that the authenticity of everyday life can be expounded through somatic experiences.
Drag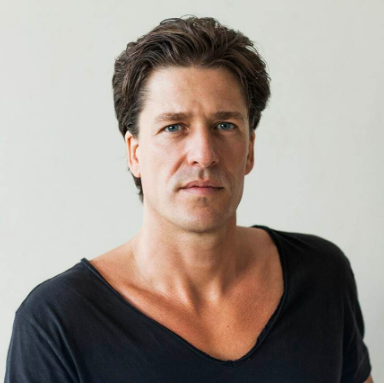 Boris Magrini
Head of Programme and Curator at HEK (House of Electronic Arts).
He studied art history at the University of Geneva and completed his PhD at the University of Zurich. He has organised talk series: LASERZurich - part of the worldwide series LASER Talks by Leonardo/ISAST (2016), Reality Check at Kunsthalle Zürich (2013), and Hackteria Swiss Curriculum at Corner College in Zurich (2014-15). He edits the Italian pages of Kunstbulletin and he regularly publishes on contemporary and media art in magazines, books and exhibition catalogues. Curated shows include:
Radical Gaming
(2021),
Shaping the Invisible World
(2020),
Entangled Realities – Living with Artificial Intelligence
(2019),
Future Love. Desire and Kinship in Hypernature
(2018),
Grounded Visions: Artistic Research into Environmental Issues
(2015–2016),
Hydra Project
(2016),
Anathema
(2007-2008), and
Mutamenti
(2007). His book
Confronting the Machine
(Berlin/Boston: de Gruyter 2017) examines the traditional narratives relating artistic production to technology and the society, while offering an unconventional perspective on digital art. Some of his recent publications include: «Automation and Intentionality — Photography Without the Camera» in
Automated Photography
(ECAL/University of Art and Design Lausanne, Mörel Books: 2019), «Strategies of Neogeography in Recent Media Art» in
Shifts in Mapping - Maps as a Tool of Knowledge
(Bielefeld: transcript 2021), "Building New Paradigms – A Brief History of Artificial Intelligence and Art" in
Entangled Realities
(Basel: CMV 2019), "Alternative Visions: Human Futures" in
Transdiscourse 2 – Turbulence and Reconstruction
(Berlin: De Gruyter 2016), and "Hackteria: An Example of Neomodern Activism" (Leonardo Electronic Almanac Vol. 20, Issue 1, 2014).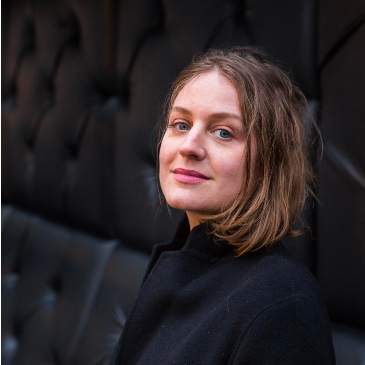 Emma Enderby
Chief Curator of Haus der Kunst, Munich, Germany
Emma Enderby is a curator, writer, and lecturer of modern and contemporary art. She is currently the Head of Programmes and Research, Chief Curator at Haus der Kunst, Munich, and the Curator-at-large at The Shed, where she was previously the Chief Curator. Previously she worked as a curator for the Public Art Fund, NY and the Serpentine Galleries, London. She also worked in exhibitions at the Royal Academy of Arts and the Whitechapel Gallery, as well as in Public Programs at The National Portrait Gallery, London and the Museum of Modern Art, NY. Enderby has been a visiting lecturer, critic, and speaker at a number of universities and institutions, as well as edited and written for various books and catalogues. She holds degrees from University College London and Oxford University.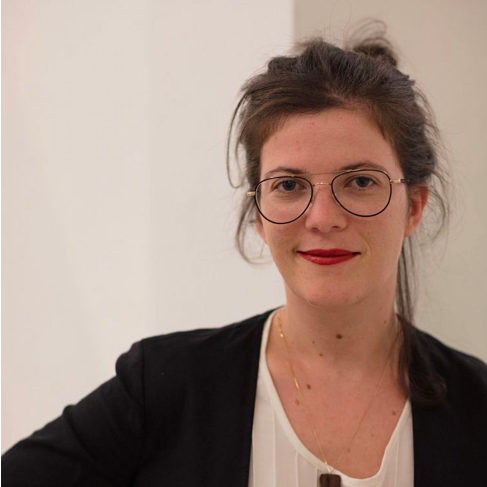 Fernanda Brenner
Artistic Director and founder
at
Pivô, São Paulo, Brasil 
Fernanda Brenner is a curator and writer based in São Paulo and Brussels. She is the founding director of Pivô, in São Paulo, works as a Latin American art advisor for Kadist Art Foundation, and is part of the curatorial team of Nesr Art Foundation. Since 2017 she is a contributing editor of Frieze Magazine. Recent projects include the Present Future section at Artissima, Torino (2020 and 2021), with Ilaria Giani, and solo exhibitions Vuadora, Paulo Nazareth (2022) co-curated with Diane Lima, Oriana, Beatriz Santiago Munõz (2021), República, Luiz Roque (2020), Avalanche, Katinka Bock (2019) all at Pivô and the group shows A Burrice dos Homens, at Bergamin Gomide gallery, São Paulo (2019), Neither, Mendes Wood DM, Brussels (2017), and the co-curating of the exhibition Caixa Preta, at Iberê Camargo Foundation, Porto Alegre (2018). Her texts have featured several publications, including Textwork by the Fondation d'Enterprise Pernod Ricard, Art Review, Artforum, Art Agenda, Terremoto, Mousse, Cahiers d'Art, as well as contributing to national and international institutional catalogs and monographs, i.e., MASP, Centre Georges Pompidou, CAC Passerelle, Galeria Municipal do Porto, Culturgest, Fridericianum, and MOCA Detroit.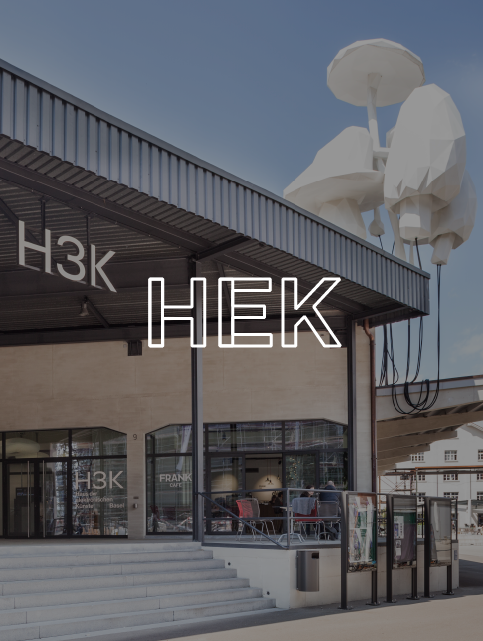 House of Electronic Arts
The House of Electronic Arts is an interdisciplinary museum dedicated to digital culture and new art forms of the Information Age and presents art forms addressing and reflecting upon media and technologies, with space for discourses on both aesthetic and socio-political and economic effects of media technologies. By promoting an aesthetic practice that uses information technology as a medium, HEK addresses urgent questions about culture in the 21st century and contributes to conveying them.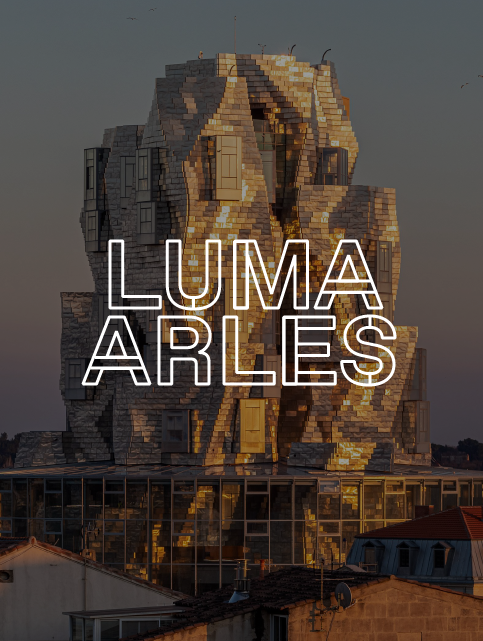 LUMA
LUMA Arles is an interdisciplinary creative campus that questions the relationship between art, culture, environment, human rights, and research by way of exhibitions, conferences, live performances, architecture and design, thinkers, artists, researchers and scientists. LUMA has overseen the transformation of the Parc des Ateliers, a 27-acre former industrial site in Arles, France, where artists and innovators of the future are brought together.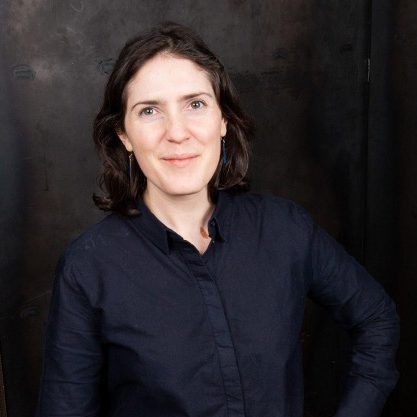 Melanie Kress
Associate Curator for High Line Art in New York, USA.
Melanie Kress is a curator and writer based in New York. She is the Associate Curator for High Line Art, where since 2014 she has commissioned and produced projects with artists including Maria Thereza Alves, Firelei Báez, Lubaina Himid, Zoe Leonard, Sable Elyse Smith, and Tourmaline, among many others. Previously, she co-founded the Brooklyn-based project space Concrete Utopia, of which she was Director and Chief Curator. She is Critic at Yale School of Art and holds a BA in Art History and Visual Arts from Barnard College and an MA in Contemporary Art Theory from Goldsmiths, University of London. 
Pivô
Pivo is an independent non-profit contemporary art space free and open to the public providing a platform for exchange, critical thinking and artistic experimentation. Pivô's program aims to foster a critical understanding of both local and international pressing issues in art and society; their core mission is to create growing networks of exchange between artistic and cultural practitioners from different contexts and to provide an active meeting point for São Paulo's art scene.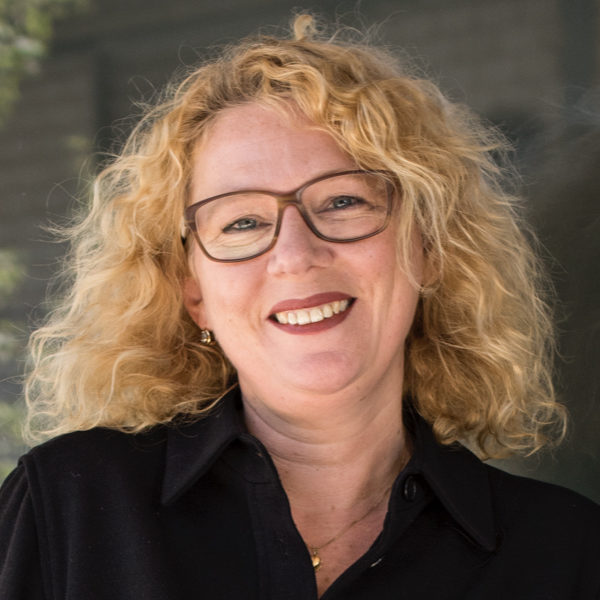 Sabine Himmelsbach
Director at HEK (House of Electronics Arts Basel),Basel, Switzerland
Since 2012, Sabine Himmelsbach is director of HEK (House of Electronic Arts) in Basel. After studying art history in Munich she worked for galleries in Munich and Vienna from 1993–1996 and later became project manager for exhibitions and conferences for the Steirischer Herbst Festival in Graz, Austria. In 1999 she became exhibition director at the ZKM | Center for Art and Media in Karlsruhe. From 2005–2011 she was the artistic director of the Edith-Russ-House for Media Art in Oldenburg, Germany. 2011 she curated gateways. Art and Networked Culture for the Kumu Art Museum in Tallinn as part of the European Capital of Culture Tallinn 2011 program. Her exhibitions at HEK in Basel include Ryoji Ikeda (2014), Poetics and Politics of Data (2015), Rafael Lozano-Hemmer: Preabsence (2016), unREAL (2017), Lynn Hershman Leeson: Anti-Bodies, Eco-Visionaries (2018), Entangled Realities. Living with Artificial Intelligence (2019), Making FASHION Sense and Real Feelings. Emotion and Technology (2020). As a writer and lecturer she is dedicated to topics related to media art and digital culture.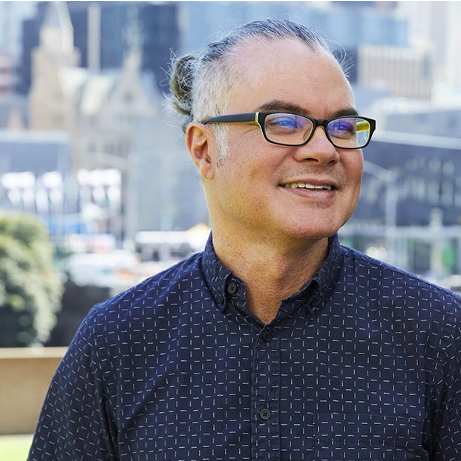 Sebastian Chan
Chief Experience Officer at ACMI
(Australian Centre for the Moving Image), Melbourne, Australia
Seb Chan is Chief Experience Officer at ACMI in Melbourne. He is the senior executive responsible for the Experience & Engagement division of the museum guiding teams responsible for visitor experience, marketing, brand & communication design, digital products, technology, and the museum's collections, digitisation & digital preservation programs. After a recent $40m renewal as Australia's national museum of screen culture, ACMI is now a multi-platform museum in the centre of Melbourne and also across the internet. Prior to ACMI, Seb led the digital renewal and transformation of the Cooper Hewitt Smithsonian Design Museum in New York (2011–15) and the Powerhouse Museum's pioneering work in open access, mass collaboration and digital experience during the 2000s. His work has won awards from American Alliance of Museums, One Club, D&AD, Fast Company and Core77. He is an Adjunct Professor, School of Media and Communications, in the College of Design and Social Context at RMIT, and is an international advisory board member of Art Science Museum (Singapore), and board of the National Communications Museum (Melbourne), and National President of the Australian Museums and Galleries Association. He is an alumni of the Getty Leadership Institute, Salzburg Global Seminar, and UNSW. He also leads a parallel life in digital art, writing, and music.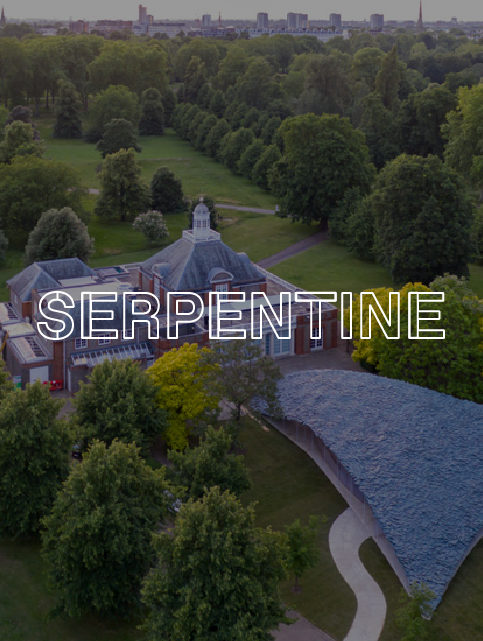 Serpentine Galleries
Serpentine has presented pioneering exhibitions for half a century from a wide range of emerging practitioners to the most internationally recognized artists of our time. Serpentine reaches a broad audience and maintains a deep connection with its local community via free-entry galleries located in London's Kensington Gardens.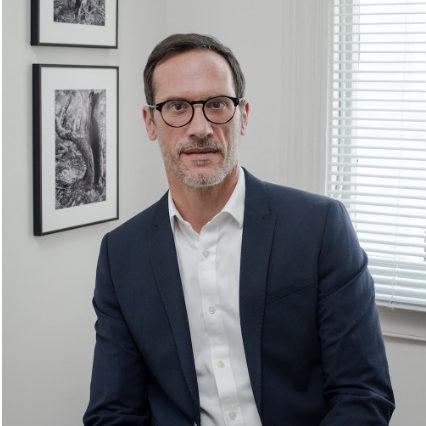 Storm Janse van Rensburg
Senior Curator and Head of Curatorial Affairs at
Zeitz MoCAA (Zeitz Museum of Contemporary Art Africa), Cape Town, South Africa.
Storm Janse van Rensburg (South African, b.1972) is a curator of contemporary art with rich experience in a South African and international context. 
He started out at the Market Theatre Galleries, Johannesburg (1995 - 1999) and served as curator of the Kwazulu Natal Society of the Arts, Durban (2000 - 2006). He was a founding member of the Visual Arts Network of South Africa and senior curator at Goodman Gallery (2007 - 2012). He lived and worked in Berlin, Germany (2012 - 2015) as an independent curator and researcher, and worked with and presented projects at institutions including Savvy Contemporary; Haus der Kulturen der Welt; the Neuer Berliner Kunstverein and Nolan Judin Gallery.He was a fellow of the Academy for Advanced African Studies, University of Bayreuth, Germany (2013 - 2015) and co-curated projects at Iwalewahaus, Bayreuth. Before going to Zeitz MoCAA he was head curator of exhibitions at the Savannah College of Art and Design (SCAD), Savannah, U.S.A. (2015 - 2019). He has edited and written for a number of exhibition catalogues and journals. 
The Australian Centre for the Moving Image
The Australian Center for the Moving Image is a museum of screen culture navigating the universe of film, TV, video-games and art, while fostering the next generation of makers, players and watchers. ACMI is committed to creating and producing unique moving image focused exhibitions for diverse audiences. ACMI has redefined the museum experience through their technological approach of offering experiences for people to engage with at home, on their devices and at the museum itself; the knowledge held by their curators and communities is accessible to visitors wherever they are, and redefines what a museum can be. 
The High Line
The Highline is both a nonprofit organization and an elevated public park in Manhattan built on a historic freight rail line saved from demolition. This hybrid public space allows visitors to experience nature, art, and design. The High Line is devoted to reimagining the role public spaces have in creating connected, healthy neighborhoods and cities.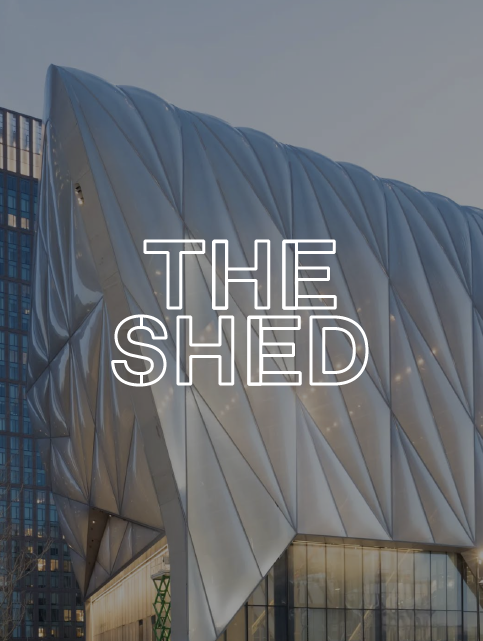 The Shed
The Shed is a new cultural institution of and for the 21st century. It produces and welcomes innovative art and ideas, across all forms of creativity, to build a shared understanding of our rapidly changing world and a more equitable society. In its highly adaptable building on Manhattan's west side, The Shed brings together established and emerging artists to create new work in fields ranging from pop to classical music, painting to digital media, theater to literature, and sculpture to dance. As an independent nonprofit that values invention, equity, and generosity, The Shed is committed to advancing art forms and addressing the urgent issues of our time.
UCCA Center for Contemporary Art
UCCA is a leading Chinese independent institution of contemporary art and is ranked 55th most visited in the world, bringing China into global dialogue through contemporary art. UCCA is committed to deepening  lives and promoting intercultural exchange through contemporary art and believes boundaries can be transcended. UCCA presents a wide range of exhibitions, public programs, and research initiatives to a public of more than one million visitors each year. 
Vassilis Oikonomopoulos
Director of Exhibitions and Programs at LUMA Arles, France.
Vassilis Oikonomopoulos is Director of Exhibitions and Programs with LUMA Arles. His work focuses on the conceptualization and implementation of the institution's program of exhibitions in close collaboration with its President Maja Hoffmann and leading Artistic Consultants, Tom Eccles, and Hans-Ulrich Obrist. Vassilis has realized a number of key commissions and exhibitions that were part of the opening program for LUMA. In 2021, working with artists such as Liam Gillick, Philippe Parreno, Carsten Holler, Dominique Gonzalez-Foerster and Pierre Huyghe among many others. Prior to joining LUMA, Oikonomopoulos worked in other International institutions. He has been Assistant Curator, Collections International Art at Tate Modern where he worked with Tate's Middle East and North Africa Acquisitions Committee. During his tenure at Tate, Oikonomopoulos co-curated a number of exhibitions and commissions and worked on Tate's collection displays. He has also held curatorial positions at Atopos Contemporary Visual Culture (Athens) and the Office for Metropolitan Architecture (OMA/AMO, Rotterdam).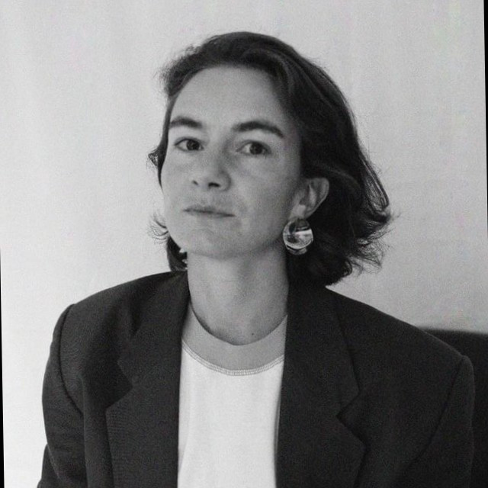 Victoria Ivanova
R&D Strategic Lead at Serpentine in London UK. 
I am a curator, writer and strategic consultant (with a shadow passion for tennis). I am currently working with the Serpentine's Arts Technologies team as R&D Strategist, and also completing a practice-based PhD.
My core focus is on systemic and infrastructural conditions that shape socio-economic, political and institutional realities. To this extent, I develop (i.e. research, write about, curate programmes, do public talks and consult on) innovative approaches to organisational design, policy, finance and rights.
I am a co-founder of Izolyatsia, Real Flow and Bureau for Cultural Strategies (bux). Back in 2010, I graduated from the LSE with an MSc in Human Rights, which was followed by a Masters in Curatorial Studies from the Center for Curatorial Studies Bard College in 2014.
Zeitz Museum of Contemporary Art Africa
Zeitz Museum of Contemporary Art Africa is the largest museum of contemporary African art in the world. 
Based in the Silo district of Cape Town, South Africa, the public, not-for-profit exhibits, collects, preserves and researches contemporary art from African and the diaspora. Zeitz Mocaa encourages intercultural understanding and strives for access for all and in addition to conceiving and hosting exhibitions, Zeitz Mocaa supports educational enrichment programs. 
camp-partner
artists
Jazz Money
Kalanjay Dhir
Moorina Bonini
camp-partner
artists
Sarah Friend
Salomé Chatriot
Danielle Brathwaite-Shirley
camp-partner
artists
Edgar Allan Go Pro
Gabriella Torres-Ferrer
Georgica Pettus
Eric-Paul Reige
Haley Anderson
Kiyan Williams
camp-partner
artists
biarritzzz (Bia Rodrigues)
Christian Salablanca Diaz
Mazenett Quiroga – David Quiroga & Lina Mazenet
camp-partner
artists
Josiane Pozi
Jota Mombaça
Paul Kolling
camp-partner
artists
Amiko Li
Jasphy Zheng
Wang Yuyu
camp-partner
artists
Helena Uambembe
Naomi Lulendo
The Botswana Pavilion